Chauffagiste Pro
Stay warm, stay happy.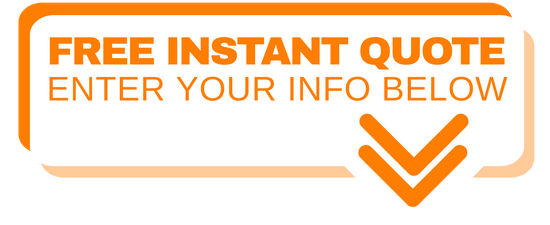 CALL US NOW FOR A FREE QUOTE 438-816-8181
NATURAL GAS HEATING
---
Chauffagiste Pro is an example of company that want to level up the heating industry. We are specialized in natural gas heating systems for homes and businesses. We installed thousands of central heating systems across the province.
Our interest in the natural gas started during our founder's initial training. He was feeling in his guts that something was not right. He couldn't understand why the least efficient systems were so common. His teachers were following the masses and not trying to think out of the box.
He was convinced that natural gas heating systems were the future of the industry. So he decided to start his own business, in which he would mainly install these systems.
It took him six months before he got his first client. Once the ball started rolling, things went lightning fast. He became very popular among home and business owners because of his approach. He had more work than he could handle on his own, so he recruited several technicians.
25 years forward, we are one of the main experts on natural gas heating systems. Our technicians install and repair thousands of these systems in homes and businesses every year.
There is only one reason why we keep expanding: customer satisfaction. We can guarantee you will be satisfied with our heating system services because we do it the right way, from start to finish.
If you want a natural gas furnace installed or need to have your existing system repaired, give us a call. We are the go-to company in the industry!
OUR MISSION
---
Our mission is to spread the natural gas based heating systems. We are demonstrating every day that it is the future of heating. It has no downsides. Unlike an electric heating system, natural gas systems are cheaper to run and maintain.
Our greatest reward is our customers' satisfaction with their new heating system. There are no cold days anymore!
OUR VALUES
---
Values in our company is not a buzz word. We truly believe in them.
Collaboration
---
If we went this far as a specie, it's because we were able to work together. Our company mimic this behaviour. Every team member, from the CEO to a newly joined employee, will have all the tools they need to be successful. Our customers are part of the collaboration loop. We always collaborate with customers (and other professionals) to achieve their goals.
Innovation
---
We have been innovating the heating industry for the past 25 years. We are always trying to find new ways to improve our services. Adding value to our customers' lives is what keep us awake at night. Every technology we add to our services is an innovation. We are the forerunner of the heating industry.
Transparency
---
We want our customers to feel that they are part of the Chauffagiste Pro story. We will never surprise somebody with hidden fees or unannounced extra costs. All prices are upfront and well-documented. We follow the motto "no surprises". We believe that a client should be able to know everything about our business.
Professionalism
---
Being a professional is not only about being good at your work, but also acting in a certain way. This includes committing to deadlines, respecting other's clients' properties and so much more. We are serious when it comes to professionalism because we believe that this is part of our job.
Customer service
---
Our priority is our customers' satisfaction. Satisfied customers are long-term customers. We will go the extra mile for them. This is a win-win situation. Our customer leave with an excellent work, and we will have a new loyal client.
Excellence
---
We always set high standards for ourselves and our employees. We want to know that we are doing a good job, but also that we constantly improve. We aim for excellence in every project we are involved in.
OUR VISION OF THE FUTURE OF NATURAL GAS HEATING
---
We believe that natural gas heating systems are the future. This technology has overtaken all others in terms of efficiency, ecological awareness and cost saving. Nowadays, our clients have zero worries when they install a new natural gas system. They know that it will save them money immediately after it is installed. We are confident in this industry. We believe that the only way to go is forward.
Natural gas heating is meant to stay. It is the future of heating systems. The technology will keep evolving, but it will always have all the benefits that make it superior to every other heating system on the market.
We are always looking for new ways to help our clients save money with their heating bills. We believe that there is still a lot of room for improvement when it comes to natural gas heating systems. We will do everything in our power to make sure your home or business stays warm, even in the coldest winter days.
WHY TRUST US?
---
We have over 25 years of experience with natural gas heating systems. We know everything there is to know about this technology. Unlike other companies, we take our time to learn about our clients' needs. No two buildings are the same, so why should their heating systems be? Let us help you by providing natural gas heating for your home or business.
We will make sure you stay warm this winter
We offer installation, maintenance and repair services for all of our heating technologies. So if something goes wrong with your current system, or you want a new one, we can help! We provide the best customer service. We ensure that you are satisfied with our company. If you need any type of service, just call us, and we will be there right away!