Gas boiler repair
We'll keep you warm this winter.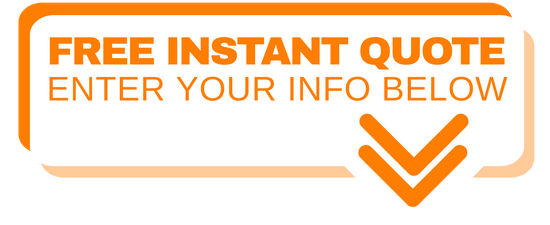 CALL US NOW FOR A FREE QUOTE 438-816-8181
WE ARE FIXING GAS BOILERS
---
Have you been experiencing gas boiler problems?
Gas boilers are a great way to heat your home. They're efficient, cost-effective and environmentally friendly. But if they break down, it can be a huge headache for homeowners, landlords or business owners. That's where we come in! We've been repairing gas boilers for over 25 years and have seen just about everything there is to see. So whether you need repairs or installation, give us a call today!
Our goal is to make sure that our customers are happy with their heating system. We want them to feel comfortable again as soon as possible. Whether it's an emergency or routine job, we'll do right by you. You won't have any worries when winter rolls around again next year!
Give us a call today, book your appointment with one of our qualified technicians!
Repairing a gas boiler can be challenging and expensive if not done correctly. Sometimes, people don't know how expensive repairs are for gas boilers. They may not realize this until they have to pay it.
The problem is most people aren't knowledgeable when it comes to fixing appliances. They don't know how much each service call should cost or what type of service call they need. They are usually surprised at the repair price. Which leads to more problems and frustration in the end.
You don't have to live under that pressure anymore! You can stop wondering "how much does it cost to fix a gas boiler". Start your day, knowing you are getting good service from people who know what you need.
Manufacturers recommend that gas boilers be inspected and serviced annually. If you haven't had yours checked in awhile, or if it's a new installation, give us a call today to schedule service! We'll check for leaks and other problems that could stop working altogether at any time. We want to make sure that your gas boiler is working properly. Our professional technicians will take care of everything for you.
24 / 7 EMERGENCY GAS BOILER REPAIR SERVICES
---
At Chauffagiste Pro we are gas experts. Our technicians will fix your gas furnaces quickly and efficiently. We have been repairing natural gas furnaces for over 25 years. We are a trustworthy team of professionals that you can count on. If your furnace is broken, give us a call! Our services will be there to help as soon as possible.
We will come to your home or business, troubleshoot the problem and fix it immediately. You won't have to worry about being cold this winter. We'll make sure everything's fixed before then! Call today for more information on our services.
TROUBLE-SHOOTING AND PROBLEM SOLVING
---
Our technicians know how to fix gas boilers. They have lots of experience and they can fix any problems. Of course, we understand that not everyone will be able to explain what the problem is exactly. That's why we get on-site quickly, so we can start trouble-shooting with you right away. Until we know exactly what the problem is, we will not start any repairs. We pride ourselves on our customer service. We won't stop until you are completely satisfied!
We understand that time can affect how expensive it is to fix something. If you do not repair it, the cost will be higher. This is why we stay at your building for as long as necessary to fix your gas boiler or central gas heating system.
BURNER AND CONTROL REPAIRS
---
The burner is an important component in combustion control systems. It provides the heat required to convert water into steam. A residential or industrial burner provides a basic function. It mixes air and gas to enable combustion.
The primary goal of a control is to verify the presence or absence or a flame in the burner. This tends to be a very basic function. The control also helps regulate the firebox pressure. This will help control how well the burner flame works.
We understand that your gas boiler and central heating system is an important part of your home. We will go the extra mile to ensure that you are having a great heating experience. We can help keep your boiler and controls in good shape. For that we need to work on them quickly and efficiently. That's because we have all the tools and experience to get the job done right. There is no job too big or small for Chauffagiste Pro!
If your boiler has broken down, give our team a call today, so we can take action immediately. Our technicians are standing by to help you with all your gas boiler problems. With over 25 years of experience, nothing gets past us!
If you need a professional to come and fix your gas boiler, don't hesitate to give us a call.
TUBE REPLACEMENT
---
A tube replacement can return your boiler to almost like-new condition. Re-tubing your boiler can help to make it last longer and also make it work better.
The tube replacement is a job that the average gas boiler owners would not think to attempt. Gas boilers have tubes inside of them. These tubes transport gas from the burner to the heat exchanger and back again. The tubes usually work well for years, but they can break under pressure or over time. When this happens, gas boilers will not work properly, and you won't have the heat you need.
If your gas boiler is lacking in some way, it could be a problem with the tubes. We can help you identify which tubes need to be replaced. We'll make sure you have the right replacements to do the job. It is important to do it right the first time.
PIPE INSTALLATION AND REPAIR
---
When you rely on a gas boiler, you want to be sure it can get the job done. If your pipes aren't working properly, your entire heating system will suffer. That is why Chauffagiste Pro provides professional help with pipe installation and repair. We can help ensure that all your pipes are in good order, so you have no worries about the quality of your heat.
As a property owner, it is often difficult to know when there is an issue with your heating system. It can be hard to pinpoint the problem if nothing seems amiss. The first sign that something may be wrong with your heating system is a drop in efficiency. If you notice that your heat is not working as well as it used to, first check for problems with your pipes.
Call Chauffagiste Pro for professional pipe repair as soon as possible. It will prevent any sort of damage to your other pipes and the rest of your heating system. We will review the situation with you to help ensure that your pipes are working as they should. Our technicians will also recommend the best way of repairing any problems.
REFRACTORY REPAIR
---
Refractory is used in many ways in gas boiler systems. It helps to insulate heat exchangers, so they can last longer and do their jobs better. Without refractory, heat exchangers would be constantly burning out due to inefficient design.
You might have a problem with the heating system but you don't know what it is. It could be due to the refractory. Refractory can break or crack due to a several causes. Heat exchangers can become exposed or damaged if there are cracks in the refractory. This will lead to frequent system breakdowns.
A cracked heat exchanger won't function properly. It could even pose a threat to your home. If the heat exchanger is exposed or worn away from refractory, it could cause a fire. To make sure that your building is safe, you should fix the boiler when there are problems.
COMMON GAS BOILER PROBLEMS
---
If you turn your boiler on and it doesn't seem to be working, there could be a number of issues at play. Some of the most common gas boiler problems include:
– Leakage: Perhaps your boiler is not set up properly. It could also be that there are cracks in your insulation or pipes which have led to the leak.
– Noise: If you hear a strange sound coming from your boiler, there may be a problem.
– Insufficient heat: If your boiler is not able to heat your home, it might have an issue with insufficiency. Your system might not be able to deliver it.
If you notice a problem with your boiler, contact the team at Chauffagiste Pro. We can take a look and recommend the best way to get your heating system back in working order. Make an appointment with us today!
REPAIR OR REPLACE YOUR BOILER?
---
When a boiler is not working, you might not know if it is worth the time and money to fix. Sometimes repairing old boilers is simply not practical. When you are faced with this situation, replacing your boiler may be the right choice.
– Energy Efficiency:
If your boiler is not energy efficient, you will likely have to spend more on utilities. One sign of an inefficient boiler is system breakdowns that often occur due to heat loss or other issues.
If you find yourself in this situation, it might be time to replace your old boiler with a newer model. Newer boilers are designed to be more energy efficient, so they can help you save.
– Age:
If your boiler is old, it may be time to consider replacing it. Old boilers are more likely to break down than their newer counterparts. Replacing an older model with a new one can save you money in the long run. You won't have to spend money on repairs.
If you have questions about your gas boiler, contact Chauffagiste Pro. We can help you decide whether it is time to replace or repair.